Deeper Dive:
Role of the Chair
Join the chairs as they reflect on the most important and rapidly evolving aspects of their role.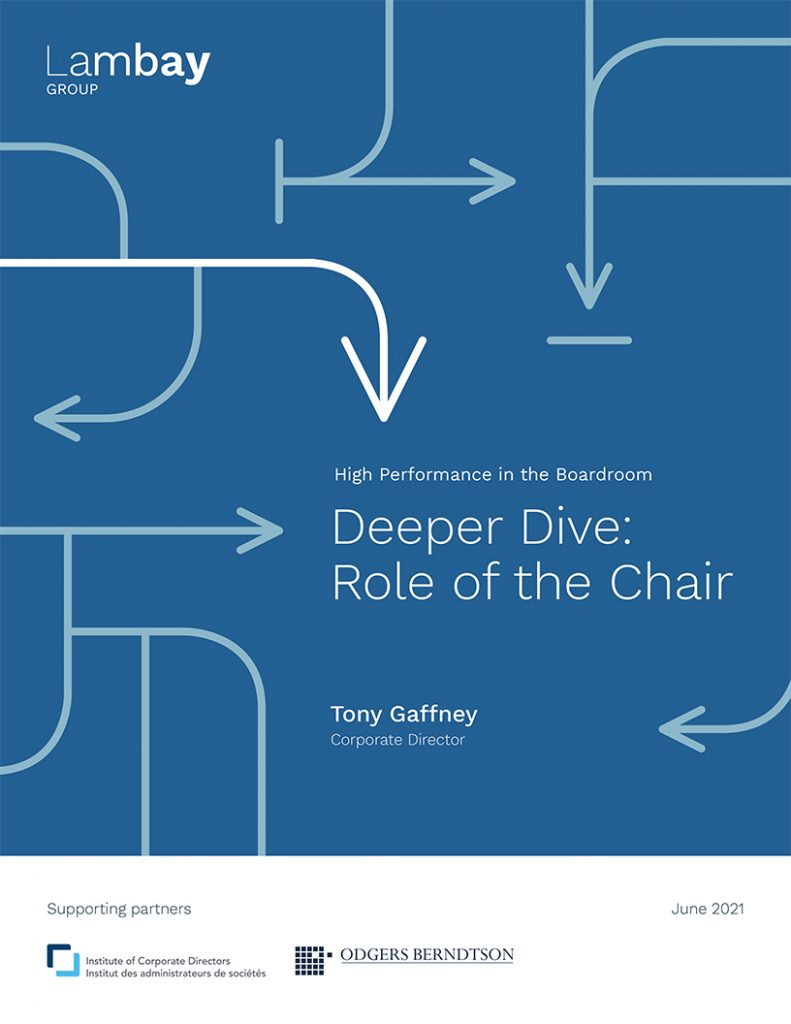 Deeper Dive:
Working with the CEO
No single relationship is more pivotal in the governance structure than that between the chair and the CEO.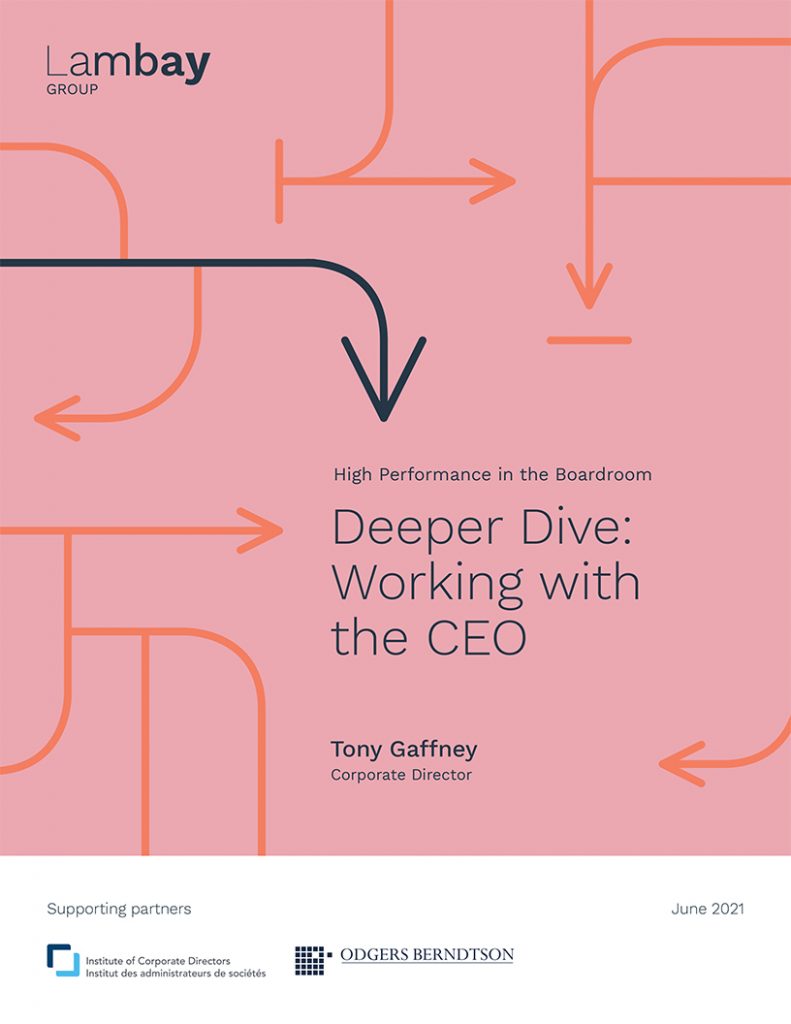 How to cite The Report and Lambay Deeper Dives:
Tony Gaffney, High Performance in the Boardroom: an exclusive report on contemporary best practices of high-performing boards in a time of accelerating change. https://lambaygroup.com/report/high-performance-in-the-boardroom/
© 2020, Lambay Group Inc. All rights reserved.